Current time: 13th December 2013, 10:26
Our server costs $125 a month to run. Since November 2013 we have raised
$280
!
Please help keep our community online by
donating
what you can.

30th November 2011, 13:40
Post: #1
Jaysyn


I am a meat popsicle

Religious Views: Hilarious
Posts: 1575
Joined: 15th June 2010
Reputation: 27

No Such Thing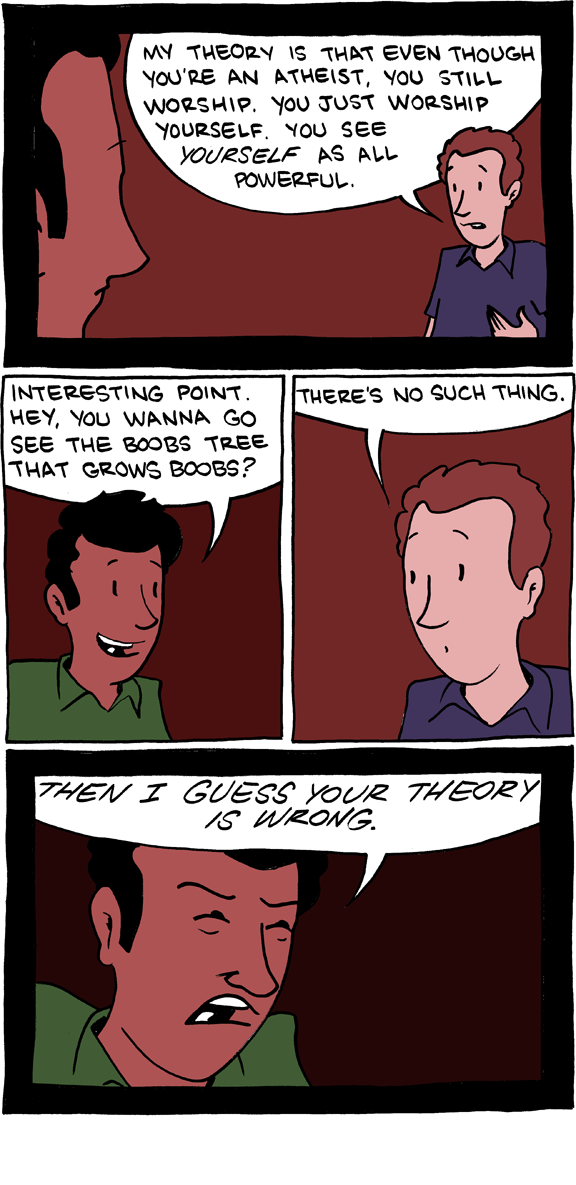 Man's unfailing capacity to believe what he prefers to be true rather than what the evidence shows to be likely and possible has always astounded me. We long for a caring Universe which will save us from our childish mistakes, and in the face of mountains of evidence to the contrary we will pin all our hopes on the slimmest of doubts. God has not been proven not to exist, therefore he must exist. --
Academician Prokhor Zakharov
30th November 2011, 15:18
Post: #2
thesummerqueen
I Make Sarcasm Look Good

Religious Views: Bagels
Posts: 9750
Joined: 18th September 2010
Reputation: 77

RE: No Such Thing
HA! My friend John sent me this after I punished him by sending links to TheReal's theads.

User(s) browsing this thread: 1 Guest(s)