RE: The Logistics of Reparations
September 29, 2020 at 6:41 pm (This post was last modified: September 29, 2020 at 6:43 pm by Helios.)
(September 29, 2020 at 6:11 pm)

The Grand Nudger Wrote: It seems like a no-brainer, since we're going to have to invest in those communities anyway.
Pretty much were just killing two birds with one stone
---
(September 29, 2020 at 6:09 pm)

Rev. Rye Wrote:

(September 29, 2020 at 5:19 pm)

SUNGULA Wrote: That's literally not what's being proposed


Yeah, and frankly, such a plan would be logistically impossible. Apart from the fact that it would be so difficult to calculate how much would be earned, let alone get ahold of all that money (which is invariably counted as being in the trillions), just giving people a lump sum isn't going to solve the systemic issues of inequality at hand.

And as for the question of percentages of black ancestry per person, the issue is so complicated (due in no small part to the fact that slave rape was so endemic that, to this day, the average African-American has a high amount of white ancestry) that setting up gatekeeping percentages isn't going to work. Indeed, a non-negligible number of people who've lived as black actually have a majority white ancestry, and we're not talking Rachel Dolezal types, we're talking about Henry Louis Gates, Jr., African-American Studies professor who also hosts Finding Your Roots, a geneology show. And it turned out that his ancestry, much to his surprise, was majority white. He wasn't a white man pretending to be black for some sort of minority points, it should be noted; he grew up in an African-American community in West Virginia with black parents (biological) and in his DNA, there was just that much splitting of dark oak in his family tree that he actually ended up having a plurality of European Ancestry. And yet, he lived the black experience, up to and including getting arrested for a crime as petty as trying to get into his own home.

The more workable solution for reparations would be investing in black communities, trying to get them to develop on par with white America, which, indeed, is what a lot of the proposals actually aim to do.
Indeed that method would never work . Reparations need to be fixing what the original issue created , And really it helps everyone in the long run .
"The sun from far gives life. But get close to it and it burns anything down to ashes"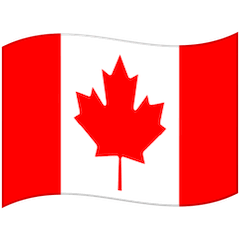 "No matter what men think, abortion is a fact of life. Women have always had them; they always have and they always will. Are they going to have good ones or bad ones? Will the good ones be reserved for the rich, while the poor women go to quacks?"


–SHIRLEY CHISHOLM