The power of satire compels you.......
April 28, 2019 at 2:08 pm (This post was last modified: April 28, 2019 at 2:15 pm by Brian37.)
If anyone has seen the original "The Exorcist" movie, you'll get this.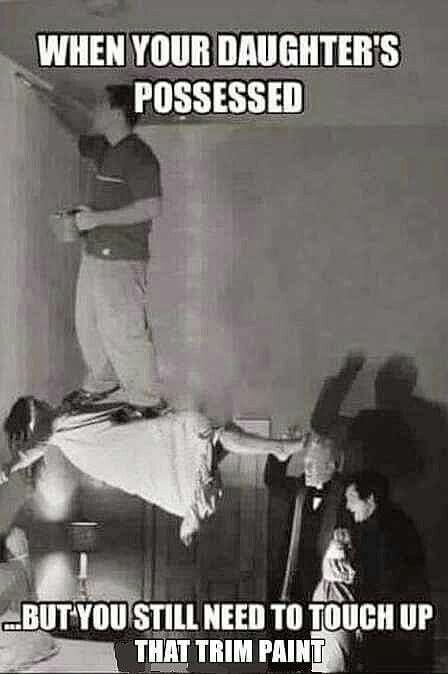 ---
And although I hate James Woods, the writers who put this spoof in Scary Movie 2 did a great job.