White Jesus conundrum
December 20, 2020 at 8:53 pm
Ok, this is not so much about Jesus specifically but rather about white people being born in Middle East 2000 years ago.
I mean you're all familiar with this notion, and I guess what best personifies what this topic is about is this meme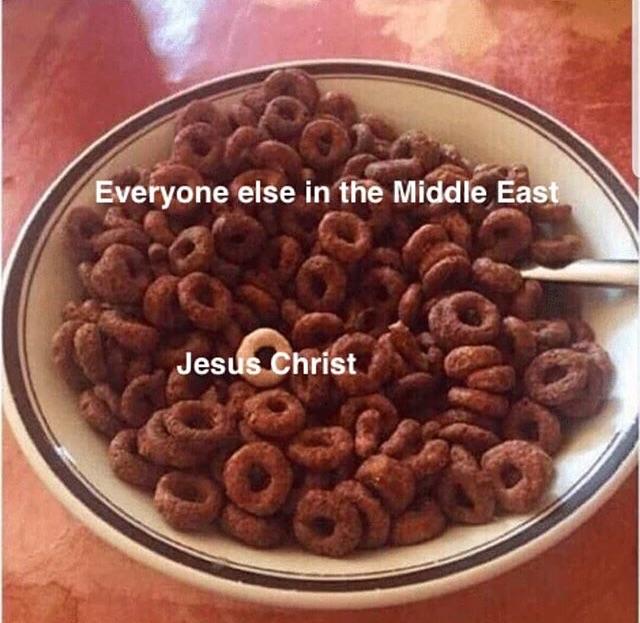 But would it really be so strange that a white baby/ man gets born in the Middle East at that time considering that there were lots of Roman soldiers in the Palestine at that time? They obviously had sex with local women, so I guess it wasn't that uncommon for white babies to pop out here and there.
teachings of the Bible are so muddled and self-contradictory that it was possible for Christians to happily burn heretics alive for five long centuries. It was even possible for the most venerated patriarchs of the Church, like St. Augustine and St. Thomas Aquinas, to conclude that heretics should be tortured (Augustine) or killed outright (Aquinas). Martin Luther and John Calvin advocated the wholesale murder of heretics, apostates, Jews, and witches. - Sam Harris,
"Letter To A Christian Nation"