Pizza!
June 27, 2021 at 6:36 am
One of my favorite comfort foods...pizza.
At one of my other forums I recently posted a picture of the kind of pizza I make. Thought I would do the same here. I make a pizza just about every Sunday during the NFL season...a great treat during a game.
Here's a picture of one of those pizzas: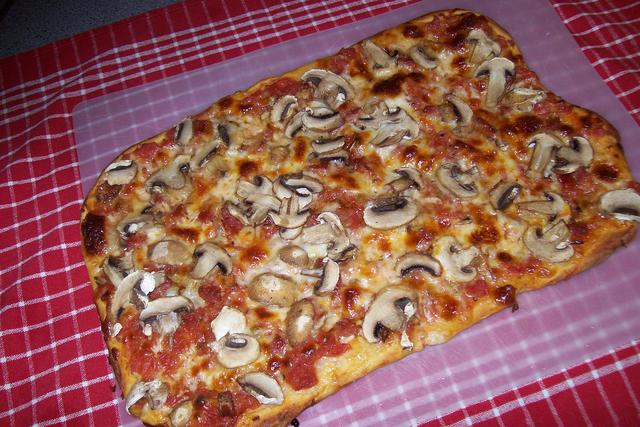 Obviously this is a mushroom topped pizza. I also like sautéed eggplant, sausage, sliced green bell pepper, and (horrors) anchovies at times. I try not to overdo it...usually sticking with just one or two toppings rather than doing a "the works" kind of thing.
I buy the dough rather than go through the hassle of making it from scratch.
Anyone else go the pizza route? Which toppings are your favorite?