Our server costs ~$56 per month to run. Please consider
donating
or
becoming a Patron
to help keep the site running. Help us gain new members by following us on
Twitter
and liking our page on
Facebook
!
Current time: 22nd July 2017, 02:45
Thread Rating:
Science Porn
RE: Science Porn
16th November 2016, 21:28
Even if the open windows of science at first make us shiver after the cozy indoor warmth of traditional humanizing myths, in the end the fresh air brings vigor, and the great spaces have a splendor of their own
- Bertrand Russell
RE: Science Porn
17th November 2016, 14:44
RE: Science Porn
31st December 2016, 12:29
"There remain four irreducible objections to religious faith:

that it wholly misrepresents the origins of man and the cosmos,

that because of this original error it manages to combine the maximum servility with the maximum of solipsism, that it is both the result and the cause of dangerous sexual repression, and that it is ultimately grounded on wish-thinking." ~Christopher Hitchens,

god is not Great
PM me your email address to join the Slack chat! I'll give you a taco(or five) if you join!
--->Get the Slack App!<---
----->
Please Consider Helping out a Beautiful Golden Retriever Just by Shopping!!!
<-----
                               |
It seriously doesn't cost you anything extra, you just buy things at Amazon and Amazon donates...
|
RE: Science Porn
2nd January 2017, 03:15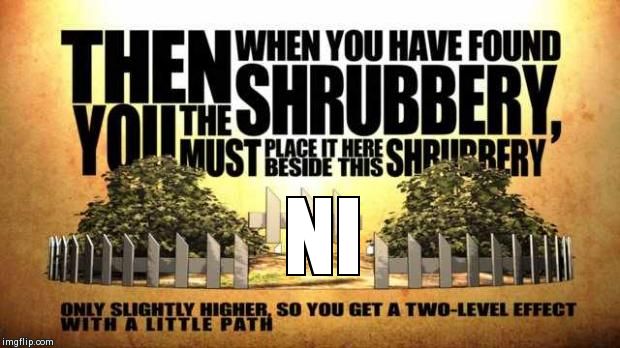 "Do not think that I have come to abolish the law or the prophets. 

 I have come not to abolish but to fulfill.  Amen, I say to you, until heaven and earth pass away, not the smallest part or the smallest part of a letter will pass from the law, until all things have taken place." 
 (Matthew 5:17 NAB)
"It is easier for Heaven and Earth to pass away than for the smallest part of the letter of the law to become invalid."
 (Luke 16:17 NAB)
Luke 12:51-52
51 "Do you suppose that I came to grant peace on earth? I tell you, no, but rather division." 52 "For from now on five members in one household will be divided, three against two and two against three"
Matthew 10:34-35
34 "Do not think that I came to bring peace on the earth; I did not come to bring peace, but a sword." 35 "For I came to set a man against his father, and a daughter against her mother, and a daughter-in-law against her mother-in-law."
RE: Science Porn
2nd January 2017, 08:27
RE: Science Porn
14th January 2017, 17:41
Actual footage!!



RE: Science Porn
14th January 2017, 20:01
Wow. To think that this is actual footage of the small white dot next to saturn in my telescope... I don't understand how anyone can remained unmoved by this.
The fool hath said in his heart, There is a God. They are corrupt, they have done abominable works, there is none that doeth good.
Psalm 14, KJV revised edition
RE: Science Porn
14th January 2017, 21:11
Having worked in aerospace as a career, I agree. This was a real coup for all people involved.
RE: Science Porn
4th February 2017, 09:50
When I was a boy I argued with a nun. The priest thumped me on the chest and told me to "Sit down and keep your mouth shut!"
11 years old and well on my way!













RE: Science Porn
4th February 2017, 13:40
I have these "how cool would that be" moments, usually brought on by science fiction or some science of the future, and those moments are constantly being countered by what we actually have now in the real world. For example, seeing a movie like Star Wars or Lord of the Rings populated with a crazy array of unique characters with special looks and abilities, but then appreciating the wide range of diversity we have and learning about incredible abilites, like the kids from the Moken tribe in Thailand having amazing eye sight under water:
http://www.bbc.com/future/story/20160229...e-dolphins
More recently I had a moment when this video of lava pouring directly into the ocean came out. You hear about other planets and moons where a certain gas here is in liquid form there, and you think "how cool would it be to visit that". Then Earth reminds you "Hey, we got liquid rock, man" Pretty fucking cool.
I can't remember where this verse is from, I think it got removed from canon:

"I don't hang around with mostly men because I'm gay. It's because men are better than women. Better trained, better equipped...better. Just better! I'm not gay."

For context, this is the previous verse:

"Hi Jesus" -robvalue
Users browsing this thread: 1 Guest(s)