Top 25: The Best Books I Discovered In 2014
December 4, 2014 at 2:47 am (This post was last modified: December 4, 2014 at 3:53 am by Mudhammam.)
I know the year isn't quite over yet, and I have a few books that I intend to read before the New Year, but I felt the inclination to compile this list now as there was already an ample selection to choose from. It was difficult compiling my favorite books that I read this year, as there were many that qualified.
25. Cosmic Trigger I: The Final Secret of the Illuminati (1977) - Robert Anton Wilson
24. The Miracle of Theism: Arguments For and Against the Existence of God (1982) - John L. Mackie
23. The Nature of Things (55 B.C.E.) - Titus Lucretius Carus, A.E. Stallings (translator)
22. The Elegant Universe: Superstrings, Hidden Dimensions, and the Quest for the Ultimate Theory (1999) - Brian Greene
21. The Provincial Letters (1656-1657) - Blaise Pascal, Thomas M'Crie (translator)
20. The Diary of a Young Girl (1947) - Anne Frank
19. Prize Essay on the Freedom of the Will (1839) - Arthur Schopenhauer, Eric F. Payne (translator)
18. The Mind's I: Fantasies and Reflections on Self and Soul (1981) - Daniel C. Dennett (editor), Douglas R. Hofstadter (editor)
17. The Catcher in the Rye (1951) - J.D. Salinger
16. Explaining Consciousness: The Hard Problem (1997) - Jonathan Shear (editor)
15. The Selfish Gene (1976) - Richard Dawkins
14. Crime and Punishment (1866) - Fyodor Dostoyevsky, Constance Garnett (translator)
13. Love's Executioner and Other Tales of Psychotherapy (1989) - Irvin D. Yalom
12. The God Delusion (2006) - Richard Dawkins
11. The World as Will and Representation, Vol 1 (1818) - Arthur Schopenhauer, E.F.J. Payne (translator)
10. The Three Christs of Ypsilanti: A Psychological Study (1964) - Milton Rokeach
9. The Friend of the Family (1859) - Fyodor Dostoyevsky, Constance Garnett (translator)
8. 1984 (1949) - George Orwell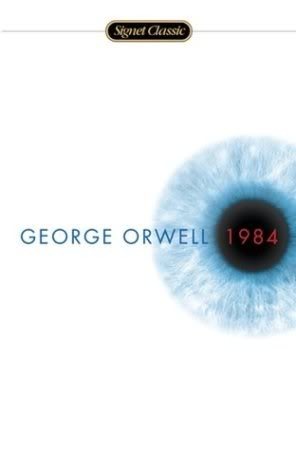 7. Critique of Pure Reason (1781) - Immanuel Kant, J.M.D. Meiklejohn (translator)
6. Narcissus and Goldmund (1930) - Hermann Hesse, Ursule Molinaro (translator)
5. Dialogues Concerning Natural Religion (1779) - David Hume
4. The Anti-Christ (1888) - Friedrich Nietzsche, Walter Kaufmann (translator, editor)
3. Darwin's Dangerous Idea: Evolution and the Meanings of Life (1995) - Daniel C. Dennett
2. The Varieties of Religious Experience (1902) - William James
1. The Brothers Karamazov (1880) - Fyodor Dostoyevsky, Richard Pevear (translator), Larissa Volokhonsky (translator)
Honorary mentions (I wanted to add these two excellent works but having limited my list to twenty-five, they were right at the cut off):
The Jesus Puzzle: Did Christianity Begin with a Mythical Christ? Challenging the Existence of an Historical Jesus (1999) - Earl Doherty
With Liberty and Justice for Some: How the Law is Used to Destroy Equality and Protect the Powerful (2011) - Glenn Greenwald
What were your most memorable reads of the year?
He who loves God cannot endeavour that God should love
 him in return - Baruch Spinoza