Russian Woman Reportedly Faces 6 Years in Prison for Insulting Memes about Xtians
October 16, 2018 at 2:22 am (This post was last modified: October 16, 2018 at 3:47 am by purplepurpose.)
https://themoscowtimes.com/news/russian-...emes-62341
"A woman in Siberia reportedly faces up to six years in prison on extremism charges for posting memes on social media deemed "insulting" by Russian investigators, part of a growing trend of Russians being punished for online activity".
"I was told that I was offending people by storing the images and that I should confess my crime," Motuznaya wrote, saying she was later threatened with incarceration".
One of her Memes: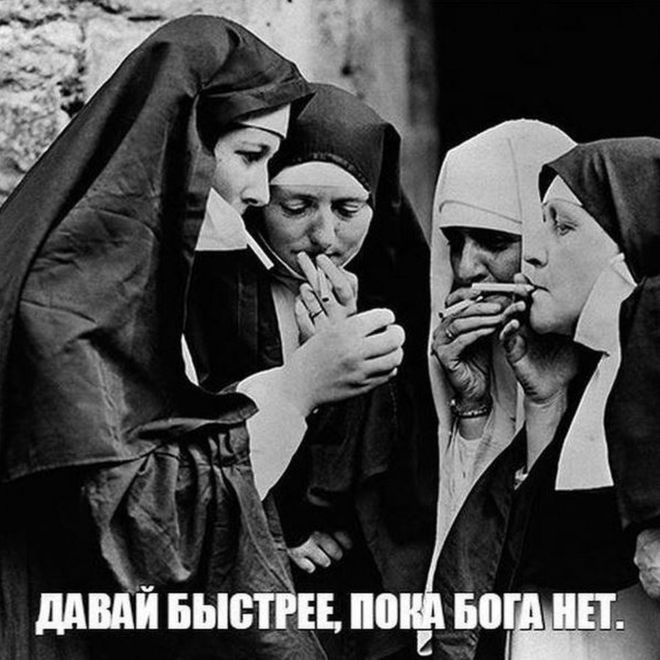 "Quick, while God isn't looking!"
Update: 2,5 months passed, but her court case still is in process.