How's Everyone Feeling Right Meow?
28th November 2015, 20:04 (This post was last modified: 18th January 2016, 00:56 by Hammy.)
A variation on the "What's Everyone Up To Right Now?" thread.
So how are you feeling? For anyone who wishes to post how they feel.
A rating on a scale of 1-10 is not required although you can do that sorta thing too if you wish of course.
I'm currently feeling pretty damn awesome... I would say about 8/10.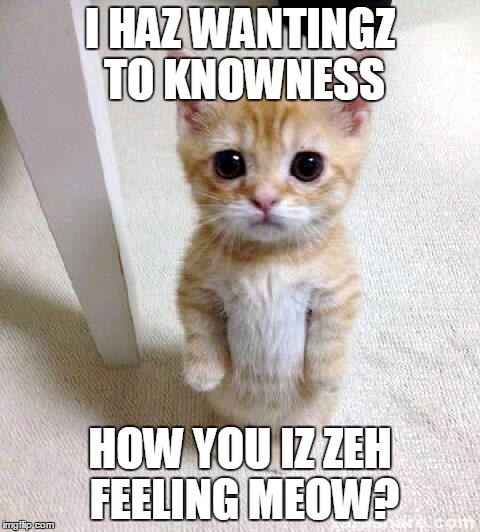 We do not change our minds. Our minds change us.