A tattoo idea.
August 19, 2017 at 8:27 pm (This post was last modified: August 19, 2017 at 8:30 pm by paulpablo.)
I've been thinking of the concept for a new tattoo I want. The location for it would most likely be my chest, I would be willing to spend a fair amount on it.
If no one else is interested at least this is a place for me to brainstorm my idea.
I want something morbid, artistic, and something with a bit of mystery.
At first I was looking at medieval death art, they're known as danse macabre, here's an example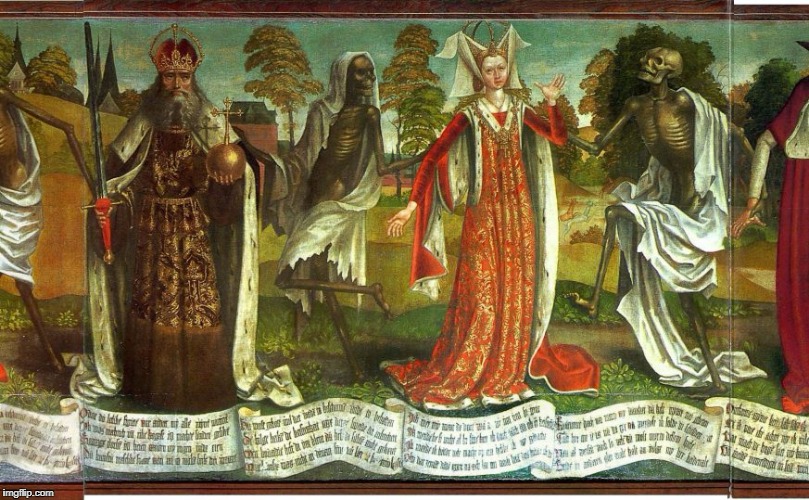 ontop of this I've been looking at an artist called Caravagio.  I heard about him because I was researching the images in the music video "Losing my religion" by REM.
The images in that are inspired by a combination of art by Caravagio and by a story about a man with angel wings.
This is cupid by caravagio.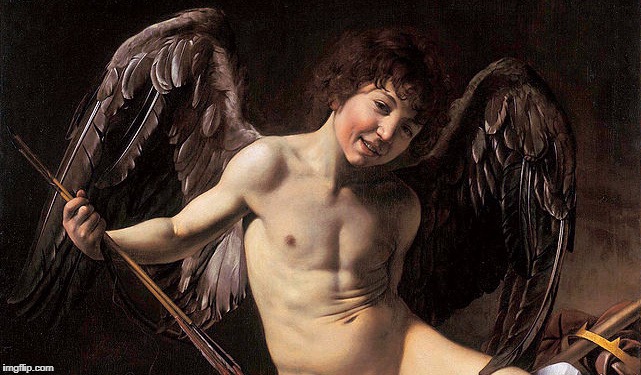 This is a Caravagio, which is doubting Thomas, based on the disciple who refused to believe the resurrection until he could put his hands into the wounds of Jesus, that painting next to an image in the REM video.

So basically I'd want something very morbid, I like the idea of cupid and death, I like a lot of the weirdness in the REM video and how it all means something.
I didn't begin researching the losing my religion video because of wanting an atheist related tattoo. It's just coincidental that I've always loved the song and the images in the video.
I am a morbid, skeptical person so I don't mind having a tattoo that displays a skeptical morbid nature though.
Are you ready for the fire? We are firemen. WE ARE FIREMEN! The heat doesn't bother us. We live in the heat. We train in the heat. It tells us that we're ready, we're at home, we're where we're supposed to be. Flames don't intimidate us. What do we do? We control the flame. We control them. We move the flames where we want to. And then we extinguish them.
Impersonation is treason.