Your thoughts on the validity of this?
April 3, 2021 at 2:29 am (This post was last modified: April 3, 2021 at 2:32 am by ░I░G░N░O░R░A░M░U░S ░.)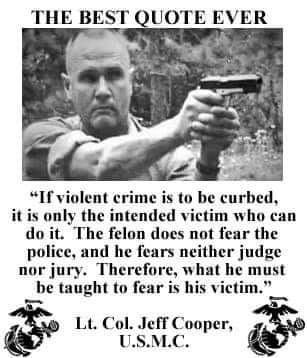 As a person who has NOT been indoctrinated into American gun culture, yes, I still find it fundamentally true, but also unnecessary.
It doesn't fix the root cause.
Brian37 is BANNED from commenting for all our sakes!
bonus little nugget.
No God, No fear.
Know God, Know fear.