Cheney challenger admits to statutory rape: Republicans don't care
May 24, 2021 at 9:42 pm (This post was last modified: May 24, 2021 at 9:45 pm by Rev. Rye.)
And now for Exhibit No. 6482 in the case of "The Republican Party Does Not Give A Shit About Sex Crimes."
Quote:A Republican Wyoming state senator who's running against US Rep. Liz Cheney for her House seat told a local newspaper he impregnated a 14-year-old girl when he was 18-years-old after he referenced the incident during a Facebook Live stream.
[...]
He said they were able to get married at the time because under Florida law, a judge could approve the marriage if a pregnancy was involved and a parent consented. The state of Florida put a ban on child marriage into law in 2018, with some narrow exceptions for 17-year-olds.
https://www.cnn.com/2021/05/22/politics/...index.html
This, by the way, is one of the biggest people to challenge Liz Cheney's place on the Republican Party ticket. And this isn't likely to change that.
And, by the way, here's prominent Republican pundit L. Brent Bozell giving his take on the story: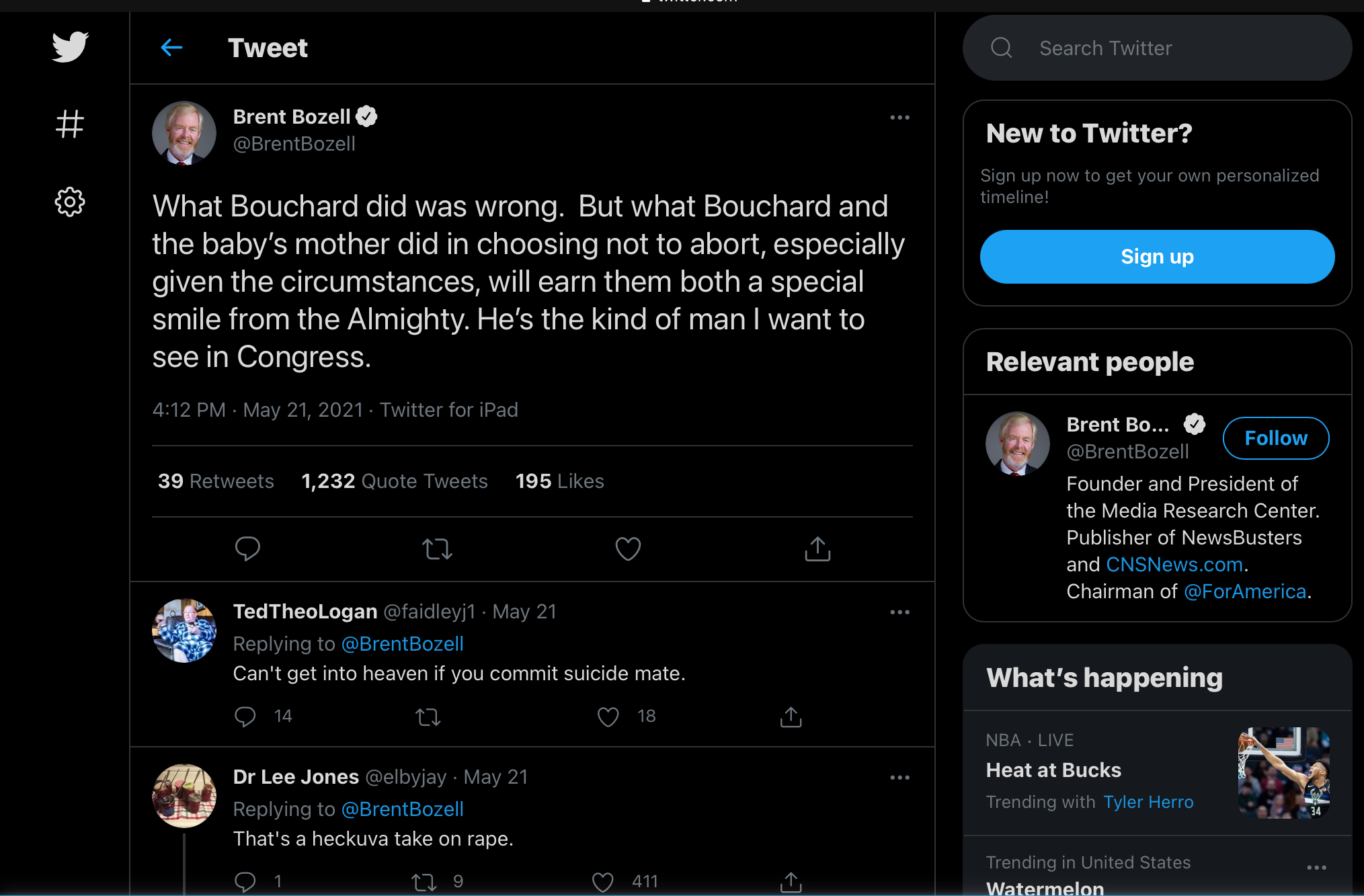 And, for the record, the Statute of Limitations on Statutory Rape (which this would appear to be) in Florida would have passed over 30 years ago.
Comparing the Universal Oneness of All Life to Yo Mama since 2010.

I was born with the gift of laughter and a sense the world is mad.